PROTECT YOUR HOME, BUSINESS FROM BURGLARS WITH TSS SECURITY PRODUCTS
Unfortunately these days the need for protective window film is more important than ever. There are no safe places, not even our Schools, places of Worship like Churches, Temples or Mosque can individuals or families be completely safe from harm. You must have a plan such as having glass protection film installed to delay a Burglar or an Active Shooter from entering your home, church, school or business and causing harm.
Cameras, cell phones, glass sensors and video lets you know if a breach has happened but all of these electronic items give you a false sense of security and does not stop Burglar or Active Shooter from entering.  Window safety film on the other hand actually hardens the target by preventing the glass from falling to the ground by hit by blunt force or projectile making it harder for the Burglar or Active Shooter to enter. WE BUY YOU TIME!
Triad Security Solutions provides commercial and residential glass security film, Bullet resistant products to domestic and international customers.  All products are manufactured in the USA. Patent Pending # 62/398,969 FOR BR Door Guard UnderwritersLaboratories UL752 Ballistic Standards Certified
Select Your Security Needs
Window Security Film
Triad Security Solutions "Window Shield" Security film for Windows features various thicknesses of glass security film with an attachment system that prevents a burglar or active shooter from entering.
Window Guard
"Window Guard" is steps above security film as it offers resistance from blunt force impact. Not bullet resistant but can take the impact from hammers, baseball bats, crowbars, axe and more. Ideal for commercial, retail  and industrial applications.
Click here for more information
Bullet Resistant Glass
"Triad Security Bullet Resistant Glass" is designed to stop projectiles from penetrating and causing harm. Triad offers UL-752 Levels 1-8 protection. Ideal for banks, check cashing, casinos and more.
Bullet Resistant Door & Wall Protection
"The Bullet Resistant Door Guard" makes any normal door bullet resistant and prevents an active shooter from blasting through a door. Triad offers UL-752 Level 1-3 protection. Ideal for schools, banks, churches & more
WINDOW SHIELD SECURITY SCREENS
Take advantage of added security without adding bars to your doors and windows. Window Shield Security screens provide protection while maintaining airflow and visibility. Quick-release is available for emergency egress.

 Our Window / Door security screens can be installed over single doors, double doors, sliding glass doors, and windows. Each screen is manufactured with 304 structural grade "Tensile Tuff" stainless steel mesh, extruded aluminum alloy, and 410 grade stainless steel screws.

Click HERE for more information
Satisfied Clients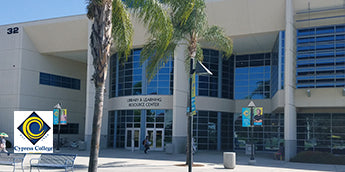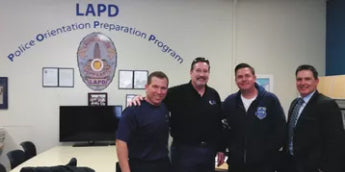 El Monte School Dist

I am very pleased with the Triad Security Solutions "Window Shield" glass protection film and RFID CSS 2000 door locks that we added to our campuses and School District office. The quality of the TSS products and the added security it offers gives us all better peace of mind.

R Garner
LAPD- POPP

I met the Triad security solution team at a school security conference in Las Vegas. After viewing their security products, I was impressed with the window shield Security films and the remote control door locks. The TSS protection system offered extra security for my students and gives us additional time to respond in an case of an emergency. Our front building now has protective window film that will prevent easy entry and we are now able to lock all classroom doors with a simple push on the remote control. The TSS School protection system is ideal for any public or private school or college

SGT Kuntz
CORD INTERNANTIONAL

Couldn't be more pleased with the "Window shield" glass protection film, bullet-resistant door guard and remote control locks from Triad Security Solutions. These guys know how to guard against an active shooter and bomb threats. My customers are completely satisfied with the security products that we add to their buildings

Shri Doriswamy
Contact Us and get a FREE quote.
Feel free to contact our team to schedule a FREE site evaluation for your business, school or organization.
All services and products are meant to serve as deterrents and NOT fail-proof preventatives of property damage or loss, etc